The Angel Gateway Experience
The Angels are coming to TampaBay
Join us on Saturday & Sunday,
October 17 & 18
9:30 AM - 4:30 PM
Mary Jo McCallie
Invites you for a weekend retreat at the
Temple Mound Spiritual Wellness Center in Tarpon Springs, FL
Introducing: The Conduit System… the pathway through your heart to healing, light, & love.
Learn how to connect with your Angels.
Learn how to trust.
Learn how to understand their guidance.
Learn the power of meditation... through guided visualizations, go where you never even dreamed of going.
Did you ever think you might be a healer?
Your Angels are waiting to help you.
We will show you how to ask!
THIS 2-DAY INTENSIVE WILL KICK ALL MODALITIES UP A NOTCH!!!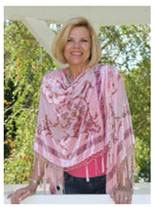 Live demonstrations… & then, use the techniques yourself on the spot!
A TOTALLY INTERACTIVE, FUN-FILLED WEEKEND OF LEARNING & GROWING IN ABILITY
This event will be held at Temple Mound Spiritual Wellness Center in Tarpon Springs, a prehistoric site that has an extraordinary energy of its own through the Spiritual Vortex energies there.
(If you have previously taken this workshop and wish to attend at a discounted price, please contact us for more information on registering.)
TWO FULL DAYS!!!
Special Early Discount Price
(if purchased before: 10-5-15): $155
Event Tickets (after 10-5-15)- $199.00
CLICK BELOW TO GET YOUR TICKET NOW!!
Directions To Temple Mound:
http://www.templemound.com/directions.php
Brought to you by the friendly faces at: